04 February
2018 Mag Retelewski
The Year Of Experiences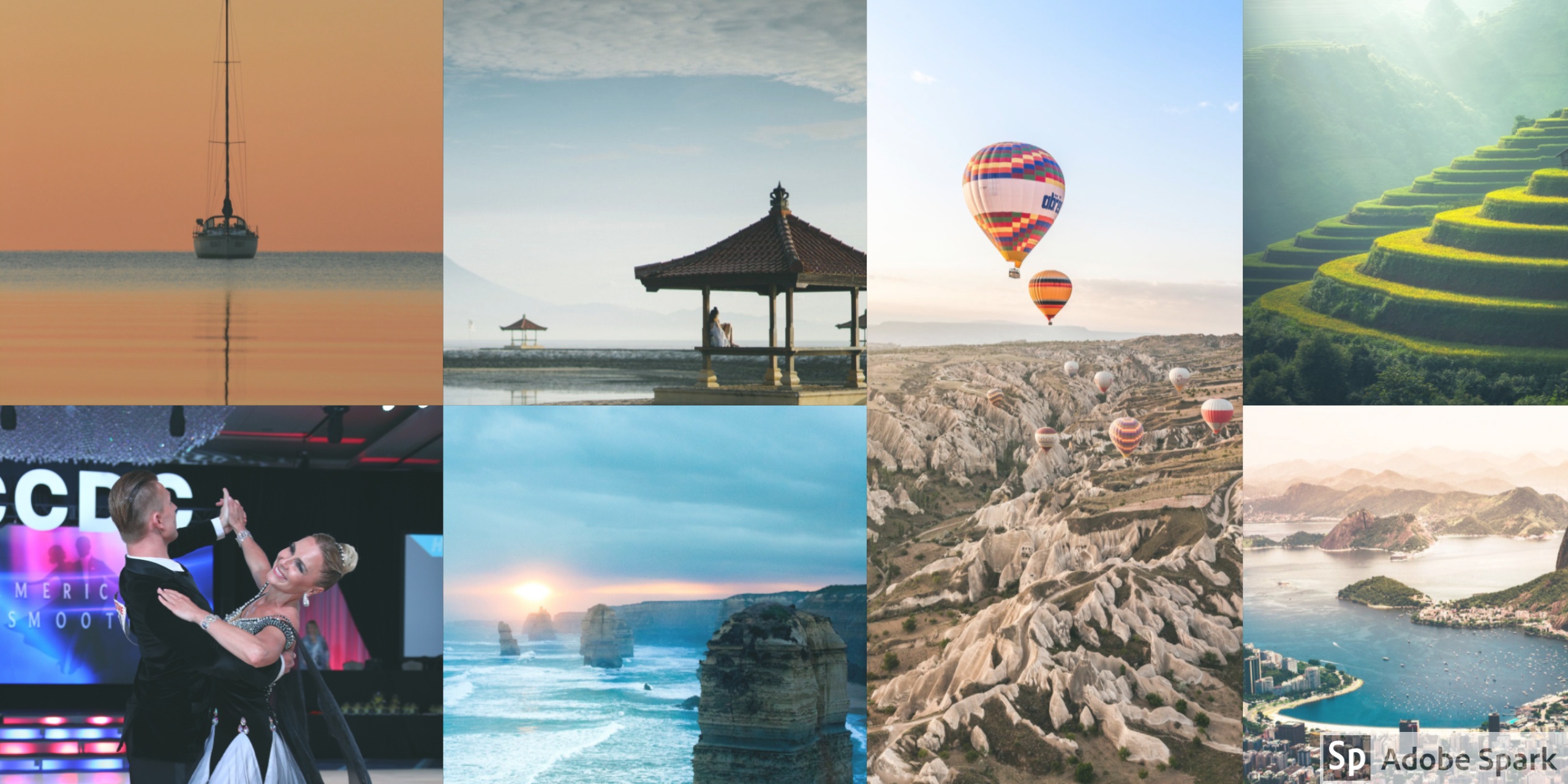 I consult brands for a living and I read a lot about mindful living. Both interests converge on life experiences.
This year, I'm going to live what I preach. I will live and breathe experiences. I will also evaluate them along the way to know their incremental impact on my overall well-being.
For context, for couple of years now I have had a list of 100 things I want to accomplish in my life and my plan is to chip away every year.
My 2018 is ambitious. I'm willing to write about my plans, mainly for my own accountability. I have to admit this makes me feel venerable, and a bit scared.
This year, as part of my commitment I'll also include the list of brands I experience and their impact.
This is my plan for 2018.
Personal:
Visit South America, Australia, Fiji and New Zealand
Re-fresh my French so I can converse again freely
Fly a hot air balloon
Win a national ballroom dance competition
Charter a yacht
Attend a gallery opening
Meet 10 new people a month
Work out 5 times a week
Once a month go to a play or a show
Do something nice for someone once a day
Meditate once a day
Write 3 things I'm grateful for every day
Laugh hard at least once a day
Business:
Work with 10 new clients this year
Create a new capability for Clarteza (I have some ideas already J)
Run a motivational workshop
Write a blog at least once a month
Attend a conference 3 times a year
Read 1 book once a month to continue to learn and be more creative
Experience a new brand or store experience and evaluate it once a month
Evaluate new technology or a solution once a week and create a database about my learnings
And of course, if you have ideas or wish to help me achieve my goals, please reach out! Most goals in life are not reached by running a lonely marathon, but rather a community experience, as we rely on each other.
So wish me luck and stay tune as I'll be having quite an experience this year!