17 July
2020 Mag Retelewski
The Power of Change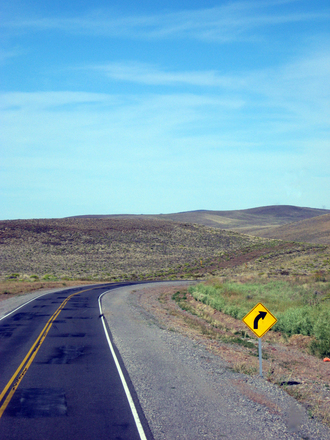 It has been March of 2020 when our reality was upended. My family's life – like so many other families – has changed as a result. What has surprised me in this transition, though, are the many things and activities – some of which I have never done before – that have filled my life since then. Some of these newfound pursuits are likely to stick for quite some time. This is a power of change.
For starters, I have entered the world of online grocery shopping, and I've discovered the learning curve is steep. I've created accounts in multiple stores to seek out the items I need, I've stalked the availability of delivery windows on Instacart – which was no picnic especially in early April – and I ultimately figured out the less known stores to shop to increase the chances for getting my groceries. I had some surprises along the way: I ordered 10 pounds of bananas by mistake, discovered really interesting veggies substituted into my order, and had to figure out what to do with 20 big chicken legs!
Perhaps the most coveted – and elusive – treasure has been the disinfectants. I, of course, had none at home when the pandemic broke loose. At the beginning of the stay at home order, there were numerous times when I lost my disinfectant wipes in my online shopping cart because I didn't buy them quickly enough. Here too, though, I learned how to navigate the wilds of the marketplace: I realized that I always had to have the cart open and check the stores several times a day. I finally got lucky, but the process took hours over the course of several days. (Note to my future self: I will always have at least one disinfectant at home).
On the home front, I had to create several working/e-learning zones so we can all carry on remotely. I also put a meal schedule in place, otherwise there was always someone hungry in the kitchen trying to eat the "emergency pantry food". Cleaning had to be done in phases and, for the first time in our lives, our kids were complaining about the size of our floors because they had a lot to vacuum and mop. Adding to our list of firsts: I cut my husband's and kids hair. I was tempted to add a "signature heart" on my husband's head, but decided not to do it (at least for now). I cut their hair with amazing scissors from Renomed, a brand I discovered while traveling in Europe and whose story is truly amazing.
Despite these challenges, I've been lucky enough to be able to spend time with my family like never before. We're together all the time, and while there are moments I'm looking for my own space in the house, I'm happy to have this "new normal" together.
I've also had the chance to reorganize and declutter areas of my house. I've done an intense amount of selling on Letgo, which has been a surprisingly easy platform to use. At first, I was not comfortable with giving "strangers" my address, but my fears diminished over time. I'm still cautious, but it is much easier. Everyone so far has been polite, honest, very careful with masks, gloves, and social distancing. We even have a system of leaving the money under the rock turtle! I suspect my neighbors are wondering what we're doing, with all the cars coming and going. The process gave me the sense of unity with others and a second life for our "stuff". The little girl that needed a new bike was so happy to get one from my daughter for a fraction of price. And the bike got a new life!
Now, remember those new habits I mentioned I've adopted? Well, since the start of the stay at home order, I've picked up playing piano for the first time in years, started two online courses at MIT and Stanford, and signed up for two quarantine fitness and health groups so I don't balloon out of proportion. We've done partner yoga with our kids (hilarious!), and I've even been doing online dance lessons with Fred Astaire – yes it's possible! We ordered curbside take-out from the world-class restaurant, Alinea, at a fraction of actual dining cost, and the meal – despite being take-out – was incredible.
I've been writing more, meditating more, and I have indulged in online happy hours that were as long and engaging as the regular ones! I've been reading "Meditations" by Marcus Aurelius, "Rewire" by Richard O'Connor and finished "Obstacle is the Way" by Ryan Holiday. I've been cooking super interesting Asian cuisines, eliminated nearly 100% of the dairy in my diet, and found a magic oat milk Oatly that I love with my coffee. I have enjoyed several live cooking classes with my favorite celebrity Chef and an awesome friend Gale Gand.
At work, I added some interesting elements to the reports and presentations to lighten the mood and create more engagement. I started to work on a completely new category. And here's new one for me: I lost a 35 page PPT file which I was to present to 15 people online only 75 minutes before the presentation. I re-wrote it with a minute to spare. Working under a massive pressure was quite an unforgettable experience. I got it done, but I'd rather not do that again! On conference calls with people in different parts of the world, I hear kids and pets. I love it, because it reminds us all of our humanity and our connectedness.
Yes, there are some limitations with the quarantine. I no longer travel the world; I cannot even go out and meet up with my family and friends down the street. I cannot head out for actual ballroom dancing or Orange Theory fitness sessions; I cannot visit restaurants, meander museums, or enjoy live concerts. All of these life's pleasures, though, will return eventually. Grand scheme: This is a minor inconvenience considering what others are going through as people struggle with health or worry over their next pay check. I realize I'm very fortunate, and I don't take it for granted. I can do my "job" by staying at home. I try to help out in the small ways that I can: I make financial contributions to help the health care workers, because I have family members and know several other frontline workers who see tragedy unfolding every day.
Perhaps the greatest element I've gained so far is perspective: the opportunity to reflect upon and develop a tremendous appreciation for what this experience has given me. The world has changed, my family has changed, my life has changed, but I am grateful.
This change was not voluntary, but the way we look at it and grow from it can be. For me, what truly helped has been to take a new perspective of acceptance, appreciation, openness, and experimentation. This change, to be sure, has likely changed ME forever.
Mag Retelewski is a founder of Clarteza, a consulting company focusing on driving innovation for Fortune 500 and midsize companies. Clarteza leverages latest curated technologies to stay on trend with emerging consumer attitudes & behaviors. Mag is a boundary crosser, having moved countries three times. Her study of the violin, passion for dance, sports and travel has influenced her out of the box approach to business. She believes in creativity by design. She often crosses disciplines, categories or industries and connects them.